2022 is here, and it's time for another colourful shop update.
The new Keepers and Totems are ready to be officially introduced, and more Wood Sprites will join the Night Forest tribes. Each sculpture is hand-made sustainably from paper mache, painted with fluid acrylics, and finished with a glaze.
The creatures will go on sale tomorrow, Thursday, February 10th, 2022. Don't forget to grab your free local shipping coupon below. Let me know if you see something you like, and I'll reserve it for you!
More images and details are available on the paper mache artwork listing page :).
---
The new bird totems are the stars of the collection.
Tin, Tun, and Tan steal the show with their colourful pelts and mischievous ways.
$125.00 (NZD) each
---
The new Keepers are very well-rounded indeed.
Oui, Kti, and Uno are dappled in dawn colours. 
$160.00 (NZD) each
---
The new Sprites look after rare forest flowers.
Sni, Snu, and Siu plant seeds and bring rain to the little seedlings.
$125.00 (NZD) each
---
The new Night Keepers are joined by a new Dawn companion.
Mji, Miu, and Moi keep their little charges safe.
$160.00 (NZD) each
---
Forest Walker #1 – Handprinted Collagraph Print, Limited edition of 6
$160.00 (NZD) each
The Forest Walker is the first print from my new Collagraph prints series using Tetra Pak cartons.
And coming soon …
I am working on a new illustration series that will be printed as Fine Art Giclee Prints. The new series is a continuation of the 2007 to 2010 Lilu illustrations that some of you might remember. The new Lilus are drawn in pencil and painted in watercolours. The originals are then scanned and printed in limited editions on 100% cotton paper using fine art inks. They will be available in A3, printed here in New Zealand, and signed, numbered and shipped by me. The first print is printed as I write this newsletter, and I can't wait to see the final results! I hope to have the first set ready to sell later this month. If you want a sneak peak you can follow my progress so far on Instagram.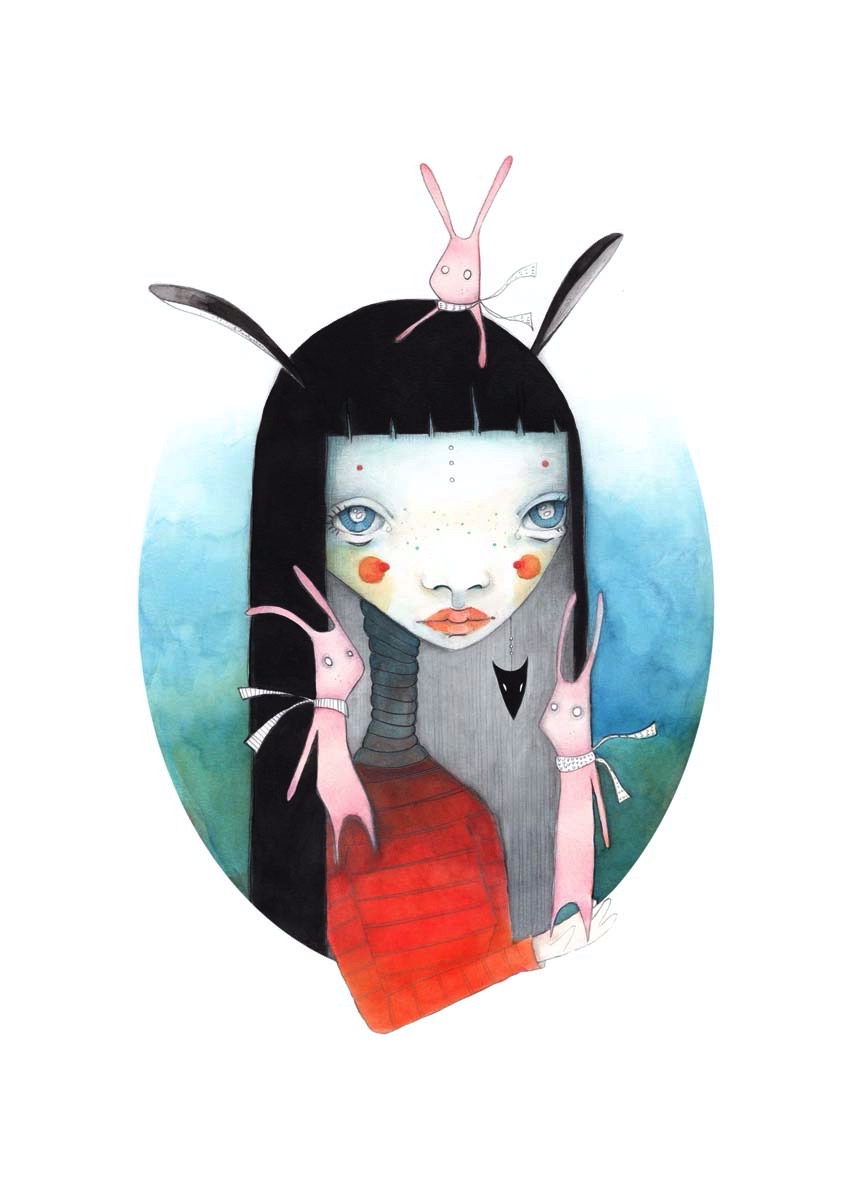 International Shipping via Etsy is now possible!
The minu Etsy shop now offers international shipping to the United States, Canada, European Union, and United Kingdom. All shipments will be tracked, and you can follow the progress of your order directly on your Etsy order page. Please remember that most countries have tightened customs rules and Etsy now charges GST or VAT where required!
For subscribers shipping in New Zealand remains free!
For all domestic orders you can use the free local shipping coupon FREENZ2022 at the minu.felt.co.nz and minu.etsy.com checkouts.
---
Other creatures are listed at minu.etsy.com and minu.felt.co.nz already. Have a look and see if one of them wins your heart and, as always, do not hesitate to contact me for a custom order or commission.
Thank you so much for your support,
\(^-^)/