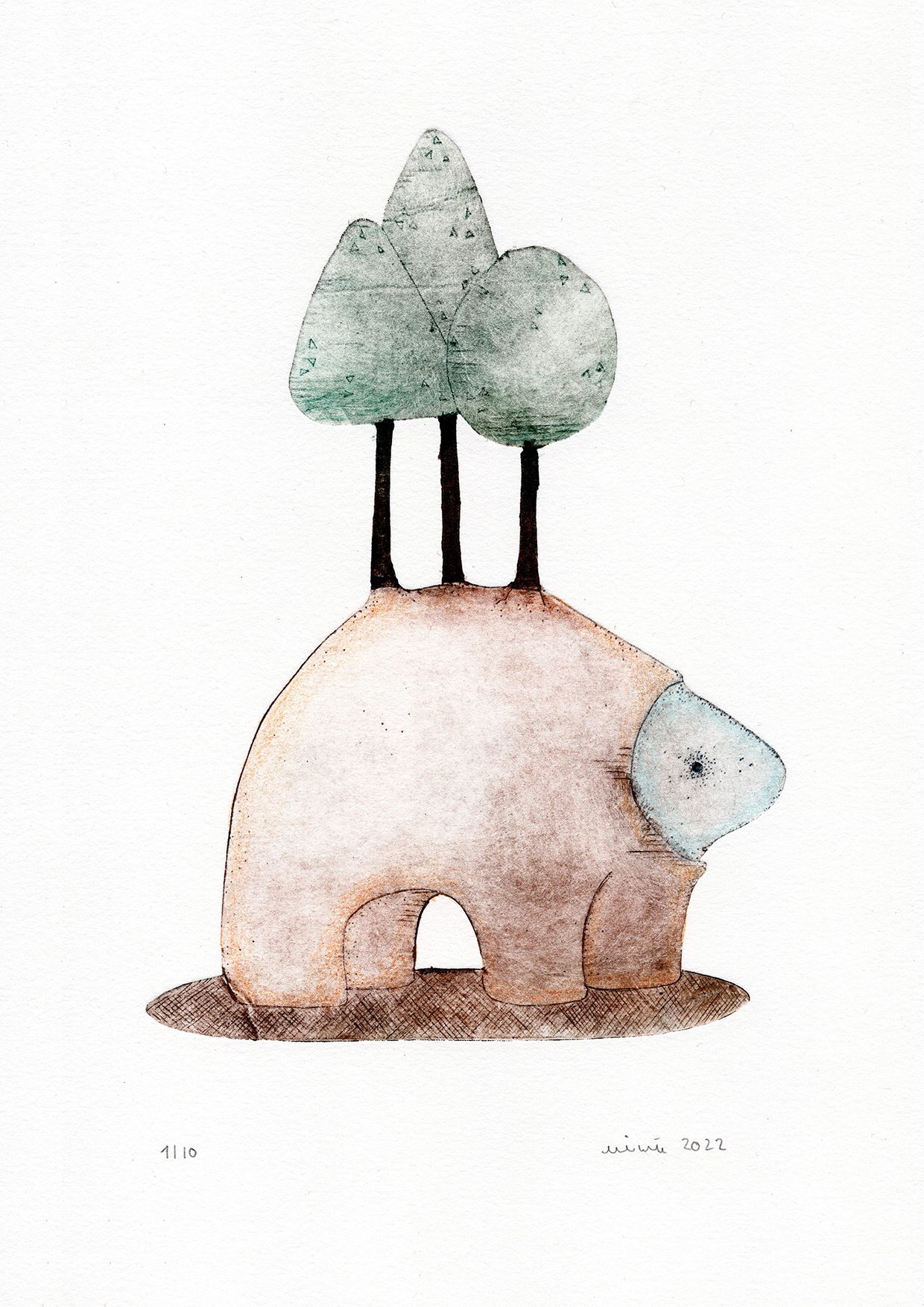 'Gathering the night – Night Forest No.2′ is a hand-coloured, three colour Tetra Pak Collagraph print on 300g acid free 100% cotton etching paper.
Paper size: approx. 21 cm x 28 cm
Actual print area: 12 cm x 18 cm
Limited edition of 10
The Forest Walkers are patrolling the edges of the Night Forest carrying young seedlings and making sure they get enough light and air.
The prints are handprinted on reused Tetra Pak Collograph plates.